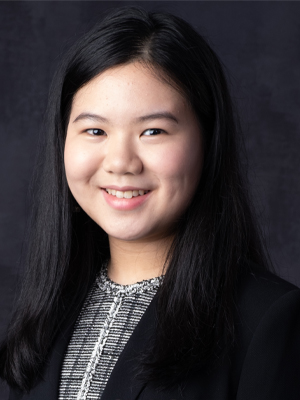 Janice is a year 3 Bachelor of Laws student at the University of Hong Kong. She was awarded Multi-faceted Excellence Scholarship by the Home Affairs Bureau to sponsor her undergraduate studies.
Janice has a keen interest in conducting legal research. She is appointed as the LexisNexis Student Ambassador. She initiated a research project on children's right to participate in NGOs in Hong Kong through HKU Social Justice Summer Internship Programme. She also conducted research on ethnic minority issues and family law through the Outreach Legal Talks Initiative and delivered legal talks to the elderly.

Janice is active in organizing and participating in various community services. She is a member of the Hong Kong CPPCC Youth Association. She is appointed as the Executive Vice Secretary General of the Hong Kong Association of Outstanding Students. She is also the HKU Student Ambassador, HKU Equal Opportunities Student Ambassador, Director of Academic Activities of the Asian Law Students' Association Hong Kong and a member of the membership committee of the Sir Edward Youde Scholars Association.

Janice Lee is appointed as Foundation Secretary in November 2021.