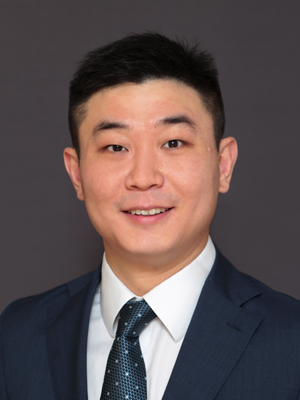 Edward Liu is qualified as a solicitor of Hong Kong, England & Wales and a lawyer of P.R. China. He is a partner of Hill Dickinson LLP and leading the office's China-related practice.
Edward is also the principal Representative of International Chamber of Shipping (China) liaison Office in Hong Kong, the inaugural overseas office of International Chamber of Shipping since its establishment in 1921 in London.

Edward's main area of practice is in commercial litigation and international arbitration. He is extensively experienced in advising and handling international commercial disputes covering areas such as sale of goods/trade and commodities, energy and offshore projects, shipping and shipbuilding, shareholder and equity related disputes, international investment (particularly connected with Belt & Road projects), commercial fraud, regulatory investigations, sanctions, worldwide enforcement of judgments and arbitration awards etc.

Edward has been appointed as members of a number of statutory and advisory bodies to the Hong Kong Government, including Advisory Committee on Promotion of Arbitration, Steering Committee on Mediation, Advisory Body on Third Party Funding of Arbitration and Mediation, Aviation Development and Three-Runway Advisory Committee, Hong Kong Maritime and Port Board, Mandatory Provident Fund Schemes Appeal Board, Appeals Panel (Housing), and an adjudicator of the Registration of Persons Tribunal. He is also a member of CPPCC Henan Committee.

Edward is a Fellow of Chartered Institute of Arbitrator (CIArb), a listed arbitrator of Hong Kong International Arbitration Centre (HKIAC), a panel arbitrator of China Maritime Arbitration Commission (CMAC), a supporting member of London Maritime Arbitrators' Association (LMAA), and a member of Hong Kong Maritime Arbitration Group (HKMAG). Since 2018, Edward has started to accept appointment as arbitrator and he was appointed as arbitrators by HKIAC (including as sole arbitrator) on many occasions. In addition, Edward is an accredited mediator of Hong Kong Mediation Accreditation Association (HKMAAL).

Since 2019, Edward has consistently been listed as a leading lawyer in shipping practice by The Legal 500 and Chambers & Partners. In addition, he has been a frequent winner with many awards: Global Top 10 Maritime Lawyers by Lloyd's List (2019 – 2021); Top 100 Most Influential People in Chinese Shipping Industry (2018-2020); Chinese Shipping Top 100 Celebrities List (2020); Ten Outstanding Young Persons in Chinese Shipping Industry (2018); Global Top Five in the Next Generation in Shipping by Lloyd's List (2017); The Next Generation Award in Asia Pacific by Lloyd's List (shortlisted 2016 and 2017); The Ten Outstanding New Hong Kong Young Persons (2015).

Edward is appointed as our Consultant since 20 December 2021.