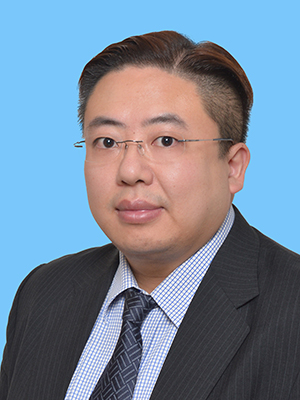 William graduated from University of New South Wales with Bachelor of Commerce (Accounting) and Law, and a Master of Laws Degree from the City University of Hong Kong. William was admitted as a Lawyer of the Supreme Court of New South Wales in 2006.
William was employed by a UK multi-media company as a Legal Advisor, and was employed as a Regional Legal Manager by China Telecom (Hong Kong) from 2012 to 2016. He is now employed by a Chinese Telecommunication Equipment company of the Fortune 500 company list as a Senior Legal Counsel. His experience in the specialised area of technology, media & telecommunications includes Sales/Procurement Contract, business transaction, Compliance, M&A/Finance, financial transaction, competition, labour and dispute resolution.
William has been a keen participant as a member in the Foundation and has been a key liaison with other organisations before his appointment to the Executive Council.