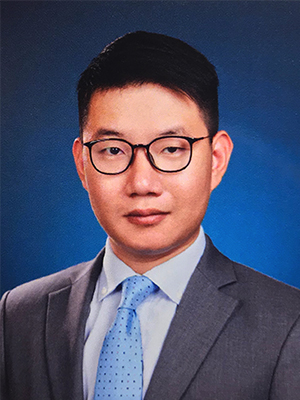 Albert obtained his Bachelor of Laws degree from Beijing Normal University in 2009, his Master of Laws degree from Renmin University of China in 2011, his Juris Doctor degree from City University of Hong Kong in 2016 and his Postgraduate Certificate in Laws (PCLL) in 2017.
Albert passed the Chinese National Judicial Examination in 2012 and obtained Legal Professional Qualification Certificate in 2013 and was admitted as a PRC Lawyer in 2017. He is now a Senior Partner at Beijing Jingsh Law Firm Shenzhen Office. Albert was also called to the Bar of Hong Kong in 2018, he is a practising barrister of the High Court of Hong Kong and a founding member of Foundation Chambers.
As a dual qualified legal practitioner, Albert's main practice areas are civil and commercial litigation in both Hong Kong and the Mainland China. Albert has considerable experience in dealing with complex cross border cases. He provides expert opinion on PRC law to courts of HKSAR,and advises courts in Mainland China on HK law.
As to public service, Albert has been elected as member of Election Committee of Hong Kong SAR, member of Standing Committee of Zhanjiang Committee of the Chinese People's Political Consultative Conference in 2022, member of Youth Federation of Hunan Province, vice-chairman of Zhanjiang Overseas Friendship Association. Albert is also a member of Western Returned Scholars Association, a member of Chinese Judicial Studies Association and a member of Chinese Association of Hong Kong and Macau Studies.
Albert has interest in academia and has devoted time in teaching laws in Jinan University and Shenzhen University, as well as taking up academic duty to act as supervisor. Albert has been appointed as a part-time research fellow of the "One Country, Two Systems" and Basic Law Institute of Jinan University, and the Secretary General of the Hong Kong Basic Law Education Association. Albert also a contributing writer to national key social research projects.
Albert was recognized as one of the Ten Outstanding New Hong Kong Young Persons in 2020.