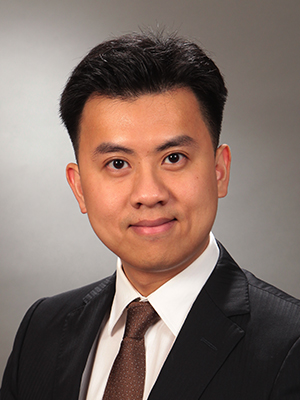 Louis graduated with a Bachelor of Laws degree from LL.B Shenzhen University in 2010 and a Master of Laws degree majoring in International Economic Law from City University of Hong Kong. He was awarded a scholarship by the Columbia Law School, Columbia University, New York, USA in May 2011. To pursue further academic interest, he commenced his Doctorate degree of Juridical Science in the City University of Hong Kong under the supervision of Dr. the Hon. Priscilla Mei-fun Leung, SBS, JP, one of our Foundation's Senior Consultants, in 2011 and was graduated in 2016. Whilst studying at the City University, Dr. Chen exhibited good leadership skill in his office as the President of the University's Postgraduate Association.
His interest in public affairs takes Dr Chen to the Tsinghua University and his is currently pursuing his Master degree in Public Administration.

Dr. Chen is recognized as one of the Top 10 Outstanding New Young People in Hong Kong in 2018.

For engagement in Hong Kong public affairs, he was appointed as a committee member of the HKSAR government's Home Affairs Bureau Appeal Board. Currently, he is Committee Member of the STEM Education of the Curriculum Development Council, a Member of the Municipal Services Appeals Board.

Dr Chen is officially appointed as a member of the Chinese Association of Hong Kong and Macau Studies by Mainland authority; appointed an Adjunct Professor by the Nanning Normal University and as an Adjunct Researcher in the Hong Kong Macao Basic Law Research Center, Shenzhen University. In 2020, Dr Chen was appointed Member of the All-China Youth Federation (National Committee).