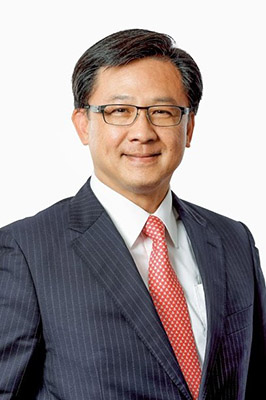 Junius obtained his Honorary Bachelor of Laws degree from the Chelmer Institute of Higher Education (now Anglia Ruskin University) in 1984, his Postgraduate Certificate in Laws (PCLL) in 1986, and his Honorary Doctor of Laws degree from the China University of Political Science and Law in 2019.
With regard to Junius's professional experience, he was admitted as a solicitor in the Supreme Court of Hong Kong in 1988 and was admitted in Singapore, and England and Wales in 1995 and 1997 respectively. He was also appointed as a China-Appointed Attesting Officer in 2003. He was elected as a Council Member of the Law Society of Hong Kong from 1995 to 2017 and later elected as its President for the 2011-2012 term. Junius is a senior partner of Messrs. K.C. Ho & Fong, Solicitors & Notaries, its head of the Litigation and Commercial Department and its Principal Representative of Guangzhou Office. 
In politics, Junius is a directly elected Member of Legislative Council of Hong Kong since 2016.
For other public and community service, he serves on various statutory and public bodies. He was an Elected Member of Lok Tsui District of Tuen Mun District Council (2016-2019) and was an Arbitrator of Zhengzhou Arbitration Commission (2009-2018).

Currently, he is a Member of the Council of Lingnan University of Hong Kong (2015-2021), the Founder of International Probono Legal Services Association Limited (since 1988); a Member of the Panel of Adjudicators of the Obscene Articles Tribunal (2013-2022); an Ex-officio Executive Councillor of Heung Yee Kuk; Indigenous Village Representative of Leung Tin Village (2011-2023); an Arbitrator of the South China International Economic and Trade Arbitration Commission (Shenzhen Court of International Arbitration) (since 2012); a Special Adviser of "One Belt One Road" Legal Services Research Centre of the Guangdong Lawyers Association; and also a Part-time Tutor of Master of Public Administration, China University of Labor Relations (2018-2021).
Junius was appointed a Senior Consultant of the Foundation in May 2020.