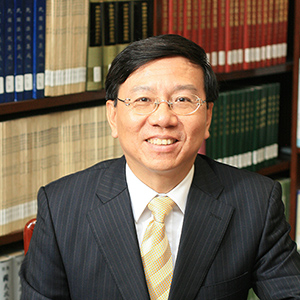 Minkang
graduated from the East China University of Political Science and Law, Shanghai, with a Bachelor of Law in 1984 and a Master of Law in 1987. In 1996, he earned a Doctor of Jurisprudence at the Willamette University College of Law, United States of America. He is also proficient in European Law as he has completed a Master of European Business Law at the Aix-Marseilles University of Law, France. He is qualified as a lawyer in the People's Republic of China and an Arbitrator of various institutions including China International Economic and Trade Arbitration Commission, Shenzhen Arbitration Commission and Shenzhen Court of International Arbitration.
After graduating from the East China University of Political Science and Law Minkang commenced his academic career at the same university as a Lecturer in Law for five years and after during this time he was promoted, becoming the first "Shanghai Eastern Scholar" Chair Professor. During that time, he was also appointed as a Visiting Scholar at the Rule University of Bochum, Germany.
Presently, Minkang was formerly a Professor of Law of the School of Law at the City University of Hong Kong. His main research interests are in Comparative Company Law, Comparative Competition Law and Criminal Justice and he has numerous publications in these areas. He is also a PhD Tutor for the School of Law of Renmin University of China and currently the Dean of the Faculty of Credit Risk Management and Convenor of the Faculty of Law, Xiangtan University, Hunan.
Minkang was appointed Council Member of the Chinese Association of Hong Kong & Macao Studies in 2017 and is currently a Member of the Chinese People's Political Consultative Conference (Hubei Committee) since 2018.
Minkang is also currently serving in important positions at various institutions such as Vice Director of the Hong Kong WTO Research Institute, Vice Chairman of Hong Kong Basic Law Education Association, and Vice Chairman of Hong Kong Mainland Overseas Scholars. Minkang was appointed a Justice of the Peace by the HKSAR government on 1 July 2017.