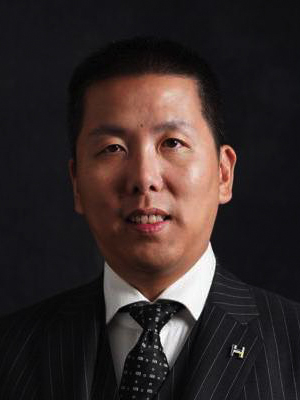 Mr. Leung Ho Yin Alexander has graduated in Bachelor of Laws (LL.B), Master of Commerce (Funds Management) (B.Com) and Bachelor of Commerce (Accounting) (M.Com) from The University of New South Wales (UNSW) in 2000. In 2002, he was qualified as Legal Practitioner of NSW and qualified in Hong Kong in 2005. In 2009, he certified an accountant qualification from CPA Australia.
Alexander possesses more than 15 years' experience of practising in the legal field in Hong Kong, he has rich experiences and solid skills in both law and business aspects. In 2014, he founded H.Y. Leung & Co. LLP, Solicitors. The main service scope of the firm is centered on Hong Kong. The main business operations include civil and criminal litigation, conveyancing, probate, marriage and family affairs, corporate finance, commercial law and notarized documents, etc. Clients include large listed companies, real estate developers and financial institutions. Since its opening, the law firm has grown to the top 50 local scale, with more than 30 lawyers and more than 50 employees, with a total of exceeding 80 people. Furthermore, in 2018, the first representative office in Mainland China was established in Shenzhen with the approval of the Department of Justice, Guangdong.
Alexander is concerned about social development and public welfare, he also has held leadership positions for a variety of public service organizations and is recognised in the society. His community services include being a Council Member of Council for the Promotion of Guangdong-Hong Kong-Macao Cooperation, Vice Chairman of Hong Kong New Youth Energy Think Tank, Past President of Rotary Club of Hong Kong Northwest, Past Executive Committee Member of Hong Kong Paralympic Committee & Sports Association for the Physically Disabled, Legal Advisor of OIWA, Panel Member of Board of Review (Inland Revenue Ordinance), Consultant of Hong Kong Legal Exchange Foundation, Guangdong – Hong Kong – Macao Greater Bay Area Legal Professional Talent Tank of the Guangdong Province Law Society, Director of Hong Kong Solicitors Indemnity Fund Limited and the Independent Non-Executive Director of Hong Kong Main Board Listed Companies.
Alexander was appointed to be the Legal Advisor of the Foundation in 2019.